iGaming sektörünün önde gelen içerik sağlayıcılarından Pragmatic Play, son oyunu Jewel Rush™ ile gizli çarpanlar içeren parıldayan mücevherleri gün yüzüne çıkarıyor.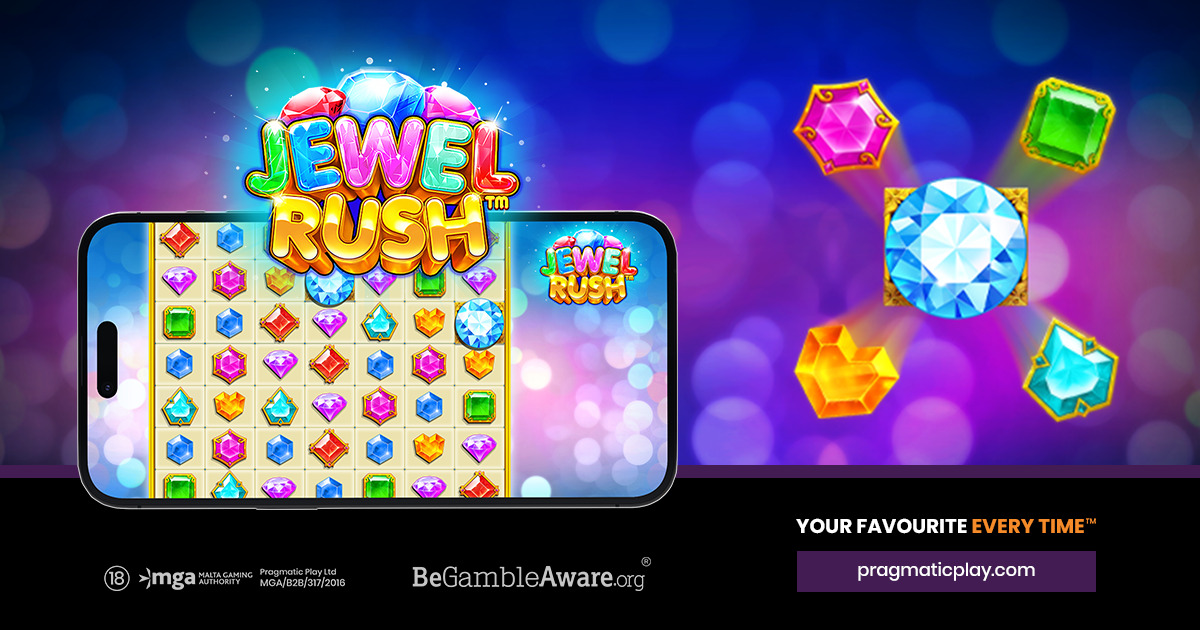 7×7 makara üzerinde elmas, zümrüt, kehribar, yakut, opal ve topazdan oluşan semboller oyun tahtasını doldurur ve bir kazanç elde etmek için beş veya daha fazla eşleşen kombinasyon gerekir.
Kazanan semboller oyundan çıkarılarak yerlerine yenilerinin gelmesini tetikler ve bu süreç tahtada eşleşen sembol kalmayana kadar devam eder.
Sevilen yuvarlanma özelliğine ışıltılı bir dokunuş getiren parlayan vahşi çarpanlar, her kazançla birlikte artarak kademeli olarak ortaya çıkabilir.
Üç scatter sembolü tutturmak, 10 ek spin verildiği free spins turunu tetikler. Burada çarpan değerleri her ek takla ile üçe katlanır ve kazanç potansiyelini büyük ölçüde artırır.
Jewel Rush™, yakın zamanda piyasaya sürülen Lamp of Infinity™ ve Diamonds of Egypt™ gibi Pragmatic Play'in diğer premium sürümlerinin hemen ardından geliyor ve tedarikçi son derece ilgi çekici slotlar sunma konusundaki kararlılığını sürdürüyor. 
Pragmatic Play şu anda ayda sekiz online slot üretiyor ve aynı zamanda tek bir API üzerinden sunulan çoklu ürün portföyünün bir parçası olarak Live Casino, Sanal Sporlar ve Bingo oyunları da sunuyor. 
18+ | BeGambleAware.org